The New Standard for Healing in Arthroscopic Rotator Cuff Repair

The TAPESTRY® RC Arthroscopic Delivery & Fixation System is the first arthroscopic implant system for rotator cuff that combines a biointegrative collagen-based implant with fully bioabsorbable fixation and streamlined arthroscopic delivery for partial to full thickness rotator cuff tears.

TAPESTRY RC Arthroscopic Delivery & Fixation System designed for versatility and efficiency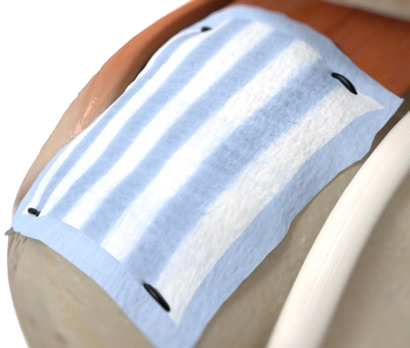 Designed for ease of use and efficiency, rotator cuff augmentation with TAPESTRY RC can be completed in less than 5 minutes. All implants are pre-loaded, no additional preparation required.
TAPESTRY Biointegrative implant provides the optimal chemistry and structure for tendon healing, leaving dense collagenous tissue in place of the implant.1 TAPESTRY may be used for the treatment of partial to full rotator cuff tears. The TAPESTRY Biointegrative Implant Introducer is available with implants in sizes 20 x 30mm up to 40 x 30mm in anterior and lateral orientations.
TAPESTRY Biointegrative Implant for the management and protection of tendon and ligament injuries has shown consistent healing2, no reported serious adverse reactions, and no reported inflammatory responses.
TAPESTRY Biointegrative Implant Introducer & Cannula
Featuring streamlined delivery of the pre-loaded TAPESTRY Biointegrative Implant in a variety of sizes and orientations for rotator cuff repair. The Embody Cannula is specifically designed for use with the TAPESTRY Biointegrative Introducer to facilitate implant introduction into the arthroscopic space.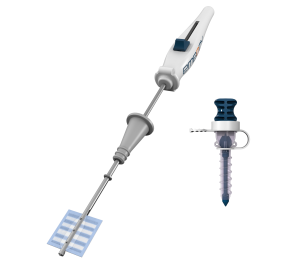 Dual Anchor Inserter & Bioabsorbable Anchors
The Dual Anchor Inserter is pre-loaded with 2 bioabsorbable anchors for fixation in both tendon and bone allowing for deployment of multiple anchors from a single device.  The Inserter needles protect the pre-loaded anchors during insertion while also permitting visualization of anchors prior to final placement. The bioabsorbable anchors fully resorb in tendon and bone.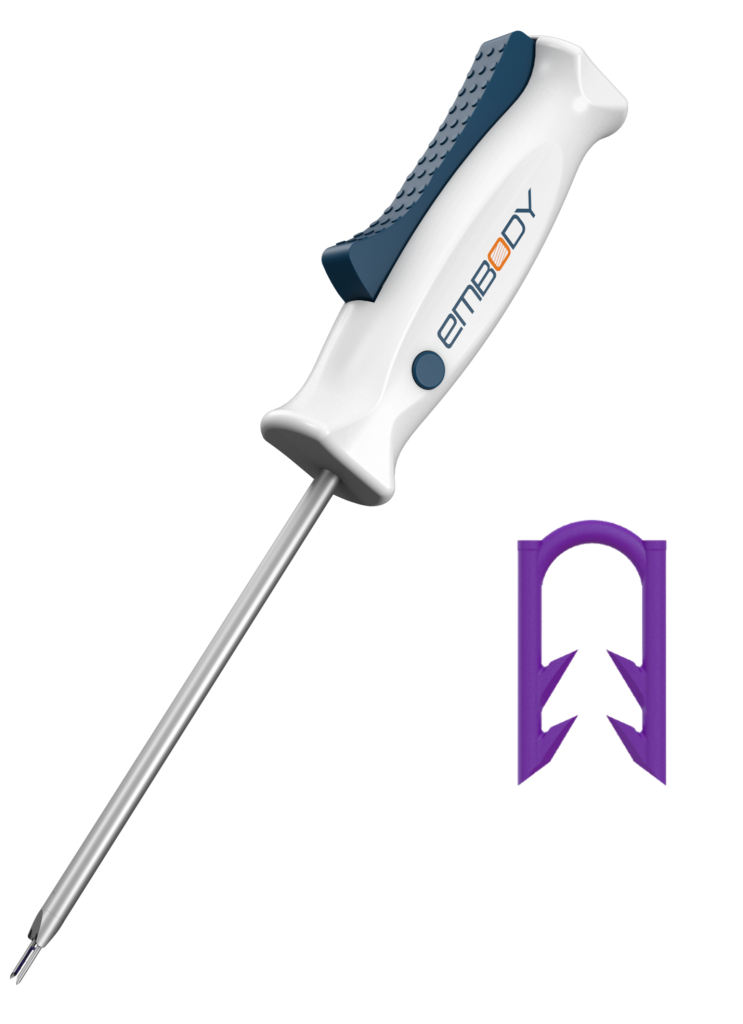 Watch the video to experience the streamlined solution of TAPESTRY RC.