Science that Moves You
A soft tissue healing company pioneering
the next generation of biologic
orthopedic solutions
Our Technology
2
Do you want more information about Embody and what we do? Contact Us
3
Do you have questions about our technology? Contact Us
About Us
Progressing The Standard of Care
Embody, A Soft Tissue Healing Company
Embody is pioneering the next generation of soft tissue regeneration creating a platform of biointegrative solutions to support healing in the most challenging orthopedic soft tissue injuries.
2014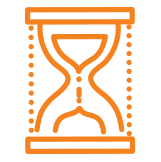 Developing innovative and restorative
medical products
since 2014.
2015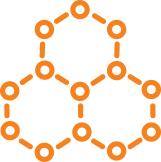 DARPA
awards Embody $11.85MM
to progress the standard of care.
2020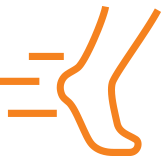 Embody launches its first product,
TAPESTRY, a
bioengineered tendon analog.
60,000
Addressing Needs in Foot & Ankle
There are over 60,000 Achilles procedures performed in the US each year.
The biological effect of the TAPESTRY
Biointegrative Implant offers the potential
to address unmet needs in traditional Achilles repair
as well as challenging foot and ankle tendon procedures.
Learn more about TAPESTRY.
800,000
Augmenting Shoulder Procedures
There are over 800,000 Rotator Cuff procedures performed each year
with a high incidence of re-tear.
TAPESTRY® Biointegrative Implant is a biostimulative
collagen-based implant with bioengineered micro-architecture
specifically designed for tendon repair that supports soft tissue healing.
Learn more about TAPESTRY.
400,000
Future Adaptation to Knee Surgery
Embody's proprietary biofabrication process precisely
controls the molecular assembly of collagen into
microfibers with unprecedented strength and modulus. With over
400,000 knee ligament repairs performed annually,
our microfluidics-based technology follows the body's ability to
assemble collagen into strong, aligned fibers, as found in the native tissue.
Learn more about our technology.