Science that Moves You
The soft tissue healing company redefining
tendon and ligament healing
Our Technology
1
Explore TAPESTRY RC Arthroscopic Delivery & Fixation System Learn More
3
Do you want more information about Embody and what we do? Contact Us
About Us
Biologic Healing Through Collagen
Embody, The Soft Tissue Healing Company
Embody is pioneering the next generation of soft tissue regeneration creating a platform of biointegrative solutions to support healing in the most challenging orthopedic soft tissue injuries.
2015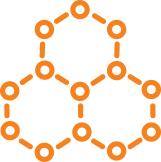 DARPA
awards Embody $11.85MM
to progress
the standard of care.
2020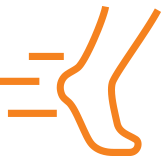 Embody launches its
first product,
TAPESTRY
Biointegrative Implant.
2022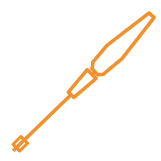 Embody launches
TAPESTRY RC
Arthroscopic Delivery &
Fixation System.
800,000
Augmenting Shoulder Procedures
There are over 800,000 rotator cuff procedures performed each year.
TAPESTRY RC allows for arthroscopic delivery of the TAPESTRY
Biointegrative Implant to support healing in rotator cuff.
Learn more about TAPESTRY RC
70,000
Addressing Needs in Foot & Ankle
There are over 70,000 Achilles procedures performed in the US each year.
The biological properites of TAPESTRY Biointegrative Implant can address unmet
needs in challenging foot and ankle tendon procedures.
Learn more about TAPESTRY in Achilles
500,000
Supporting Healing in Knee Repairs
There are over 500,000 knee tendon andvligament repairs performed
annually. The TAPESTRY implant creates the ideal microenvironment for dense,
collagenous tissue ingrowth to support healing in knee applications.
Learn more about our TAPESTRY in Patellar Tendon